Always consult the official Owners Manuals and Guides first.
Information about the FM3 may be incomplete or wrong, it's being worked on.
Difference between revisions of "Vocoder block"
Line 26:
Line 26:
 
 
 

[[category:Axe-Fx]]

 

[[category:Axe-Fx]]

−

[[category:Effect]]

+

[[category:]]
---
Revision as of 22:27, 12 March 2018
The information on this page supplements the official manuals.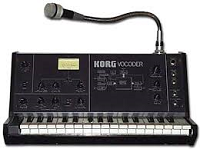 Vocoder: supported by which Fractal Audio products
Axe-Fx III: 1x.
Axe-Fx II: 1x.
AX8: no.
FX8: no.
Vocoder: X/Y switching or channels
Axe-Fx III: no.
Axe-Fx II: no.
AX8: n/a.
FX8: n/a.
Configure the Vocoder
How to set up the Vocoder for use with a guitar, or guitar and vocals.
Vocoder in the Axe-Fx III
The number of bands has been increased to 24.
More vocoder information