Vocoder block
From Axe-Fx II Wiki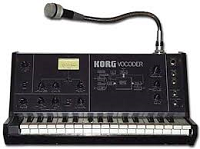 Vocoder: supported by which Fractal Audio products
Axe-Fx III: 1x.
Axe-Fx II: 1x.
AX8: no.
FX8: no.
Vocoder: X/Y switching or channels
Axe-Fx III: no.
Axe-Fx II: no.
AX8: n/a.
FX8: n/a.
Configure the Vocoder
How to set up the Vocoder for use with a guitar, or guitar and vocals.
Vocoder in the Axe-Fx III
The number of bands has been increased to 24.
More vocoder information