Recording and computers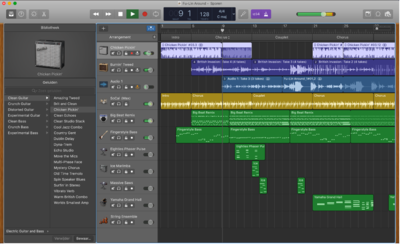 Getting audio to and from the computer
To get audio to and from a computer, a physical audio connection has to be established. Available options depend on the hardware.
To connect analog outputs and inputs to a computer (XLRs or jacks), an additional audio interface is usually needed. The interface sits between the processor and the computer. The computer usually connects to the computer via USB, Firewire or Thunderbolt.
A digital connection means that there's no need for digital/analog converting. To connect digitally, use one of the available options: USB Audio, SPDIF or AES. SPDIF and AES may require an additional audio interface between the processor and the computer. Note: the AX8 only supports SPDIF Out digitally and the FX8 does not support digital audio.
Read more:
Digital audio: USB Audio, SPDIF, AES
Read more about digital audio.
MIDI-over-USB
MIDI-over-USB is not an audio protocol. It's a method of transmitting MIDI data between the processor and the computer, tablet etc. through a USB connection. This can be a USB cable which is connected to USB ports at both sides, or a USB-to-MIDI adapter like the Roland UM-One.
Capturing, managing and mixing IRs on the computer
Cab-Lab: mix IRs on the computer.
IR Capture: capture IRs with your Axe-Fx II or III and additional hardware.
Reverb
The hardware processors have world-class reverb built in. The reverb types are also available as a plugin from FAS: FAS-FX Reverb plugin.
Controlling the processor in the DAW
Preset switching, scenes, X/Y switching and channels can be controlled remotely in a DAW. MIDI Program Changes and Control Changes can be embedded in a track, enabling automated control. Read more about MIDI.
Reamping a recorded dry signal
X-Load LB-2: recording an analog amplifier without a speaker cabinet
Tone Match: matching the sound of a traditional amplifier or a recording
Read more about Tone Matching.
Software editors
Read more about Fractal Audio's software editors for Mac and Windows.
3rd-party editors include:
Linux
Linux support for the hardware processors is discussed here.
Other topics