Amp: models by manufacturer
This page has been created by forum member Satchboogiemonster.
NOTE: THIS PAGE IS NOT UPDATED FREQUENTLY
Fender, Mesa/Boogie or Marshall lover? Looking for an amp model, based on an amp from a specific manufacturer? This page is an index to the comprehensive Amplifier models list, sorted by the original manufacturer of the amp on which the models are based.
This is a manually maintained index, last updated for firmware Quantum v9.00. (around 259 amps!) New amps have probably been added in the meantime, but it should help you get close.
Ampeg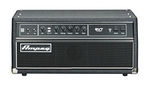 Bad Cat

HOT KITTY (based on Bad Cat Hot Cat 30)
Blankenship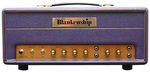 BLANKNSHP LEEDS (based on Blankenship Leeds 21)
Bludotone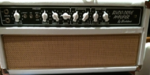 BLUDOJAI CLEAN (based on Bludotone Ojai)
Bogner
BOGFISH BROWN (based on Bogner Fish)
EURO BLUE MDRN (based on Bogner Ecstasy 20th Ann.)
EURO UBER (based on Bogner Uberschall)
SHIVER CLEAN (based on Bogner Shiva 20th Anniversary)
Budda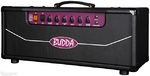 BUTTERY (based on Budda Twinmaster)
Carr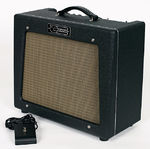 CAR ROAMER (based on Carr Rambler)
Carvin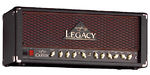 CALI LEGGY (based on Carvin Legacy VL100)
LEGATO 100 (based on a Carvin Legacy VL100 owned by Steve Vai)
Carol-Ann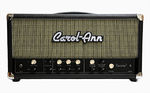 CA OD-2 (based on Carol-Ann OD-2)
CA TRIPTIK CLN (based on Carol-Ann Triptik)
CA TUCANA CLN (based on Carol-Ann Tucana 3)
Cornford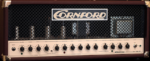 CORNCOB M50 (based on Cornford MK50 II)
Cameron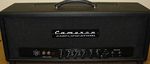 ATOMICA HIGH (based on Cameron Atomica)
CAMERON CCV 1A (based on Cameron CCV-100)
Custom Audio

CA3+ CLEAN (based on Custom Audio Amplifiers 3+ SE)
Diezel
DAS METALL (based on Diezel VH4)
DIZZY V4 BLUE 2 (based on Diezel VH4 with blue faceplate)
DIZZY V4 SLVR 2 (based on Diezel VH4 with silver faceplate)
HERBIE CH2+ (based on Diezel Herbert)
Divided By 13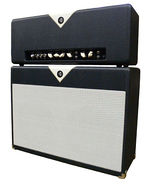 DIV/13 CJ BOOST (based on Divided By 13 CJ 11)
DIV/13 FT37 HI (based on Divided By 13 FTR 37)
Dr. Z
MR Z HWY 66 (based on Dr. Z Route 66)
MR Z MZ-8 (based on Dr. Z Maz 8)
MR Z MZ-38 (based on Dr. Z Maz 38 SR)
Dumble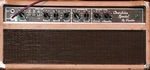 ODS-100 CLEAN (based on Dumble OD Special)
Engl
ANGLE SEVERE 1 (based on Engl Savage 120)
ENERGYBALL (based on Engl Powerball)
EVH/Peavey

PVH 6160 BLOCK (based on Peavey "Block Letter" EVH 5150)
PVH 6160+ LD (based on Peavey 6505+ / EVH 5150-II)
EVH/Fender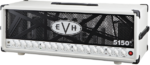 5153 50W BLUE (based on 50w EVH 5150-III)
5153 100W BLUE (based on 100w EVH 5150-III)
Fender
5F1 TWEED (based on Fender Tweed Champ, 5F1)
5F8 TWEED (based on '59 high powered Fender Tweed Twin, 5F8)
6G4 SUPER (based on '60 brownface Fender Super, 6G4)
6G12 CONCERT (based on '60 brownface Fender Concert, 6G12)
59 BASSGUY (based on '59 Fender Tweed Bassman, 5F6-A)
65 BASSGUY BASS (based on '65 blackface Fender Bassman, AB165)
BAND-COMMANDER (based on '68 silverface/blackface Fender Bandmaster, AB763)
DELUXE TWEED (based on Fender Tweed Deluxe, 5E3)
DELUXE VERB NRM (based on Fender blackface Deluxe Reverb, AB763)
JR BLUES FAT (based on Fender Blues Junior)
PRINCE TONE NR (based on Fender silverface Princeton without reverb, AA964)
PRINCE TONE REV ('66 Fender blackface Princeton with reverb, AA964)
PRINCE TONE (Fender Tweed Princeton, 5F2)
DOUBLE VERB NRM (based on '66 Fender blackface Twin Reverb)
DOUBLE VERB SF (based on '71 Fender silverface Twin Reverb)
DOUBLE VERB VIB (based on '66 Fender blackface Twin Reverb)
DWEEZIL'S B-MAN (modded '65 blackface Fender Bassman, AB165)
SUPER VERB NRM (based on Fender Super Reverb, AB763)
TREMOLO LUX (based on blackface Fender Tremolux, AA763)
VIBRA-KING FAT (based on custom Fender Vibro-King)
VIBRATO LUX (based on Fender Vibrolux)
VIBRATO VERB AA (based on Fender Vibroverb)
See also:
Fractal Audio custom models

FAS 6160 (custom model, based on Peavey 5150)
FAS CLASS-A (custom model, based on Vox)
FAS HOT ROD (custom model, based on a modded Marshall)
FAS WRECK (custom model, based on a Trainwreck)
THORDENDAL MDRN (old Recto models)
Friedman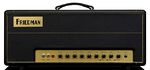 DIRTY SHIRLEY (based on Friedman Dirty Shirley)
FRIEDMAN BE V1 (based on Friedman BE-100)
FRIEDMAN SM BOX (based on Friedman Smallbox)
Fryette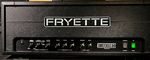 FRYETTE D60 L (based on Fryette Deliverance 60)
Fuchs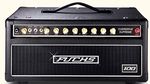 FOX ODS DEEP (based on Fuchs Overdrive Supreme)
Gibson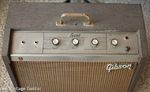 GIBTONE SCOUT (based on Gibson Scout)
Hiwatt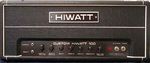 HIPOWER BRILLNT (based on Hiwatt DR103)
Hook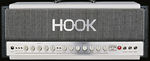 CAPT HOOK 1A (based on Hook Captain 34)
Komet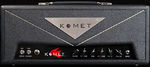 COMET CONCOURSE (based on Komet Concorde)
Marshall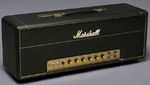 Non-master volume
BRIT JM45 JUMP (based on Marshall JTM 45)
PLEXI 50W 6550 (based on Marshall Plexi)
1959SLP JUMP (based on Marshall Super Lead Plexi 1959, Vintage Series)
1987X JUMP (based on Marshall 1987X, Vintage Series)
Master volume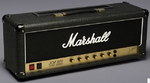 BRIT AFS100 1 (based on Marshall AFD100SCE)
BRIT PRE (based on Marshall JMP-1)
BRIT SILVER (based on Marshall Silver Jubilee)
BRIT SUPER (based on Marshall AFD100)
JMPRE-1 OD1 BS (based on Marshall JMP-1)
BRIT 800 MOD (custom model, based on modded Marshall JCM 800)
BRIT 800 (based on Marshall JCM 800)
JVM:

BRIT JVM OD1 Gn (based on Marshall JVM410H)
JS410 CRUNCH OR (based on Marshall JVM410HJS)
See also:
Matchless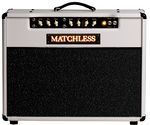 BOUTIQUE 1 (based on Matchless Chieftain)
MATCHBOX D-30 (based on Matchless DC-30)
Mesa/Boogie amp models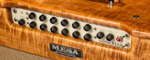 TX STAR CLEAN (based on MESA Lone Star Classic)
USA BASS 400 1 (based on MESA/Boogie Bass 400)
USA PRE CLEAN (based on MESA/Boogie TriAxis)
USA SUB BLUES (based on MESA/Boogie Subway Blues)
Mark series:
USA IIC+ BRIGHT (based on MESA/Boogie Mark IIC+)
USA IIC++ (based on MESA/Boogie Mark IIC+)
USA CLEAN (based on MESA/Boogie Mark IV)
USA RHYTHM (based on Mesa Mark IV)
USA LEAD + (based on MESA/Boogie Mark IV)
Rectifier series: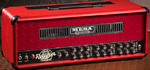 RECTO1 ORG MDRN (based on MESA 2-channel Dual Rectifier)
RECTO2 ORG MDRN (based on MESA 3-channel Dual Rectifier)
See also:
THORDENDAL MDRN (old Recto models)
Morgan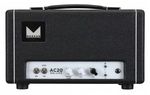 AC-20 12AX7 B (based on Morgan AC20 Deluxe)
Orange
CITRUS A30 CLN (based on Orange AD30HTC)
CITRUS BASS 200 (based on Orange AD200B)
CITRUS RV50 (based on Orange Rockerverb 50 MK II)
CITRUS TERRIER (based on Orange Tiny Terror)
Paul Ruby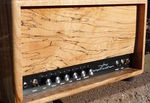 RUBY ROCKET (based on Paul Ruby Rocket)
Roland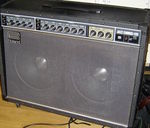 JAZZ 120 (based on Roland Jazz Chorus JC-120)
Soldano
SOLO 88 CLEAN (based on Soldano X88R)
SOLO 99 CLEAN (based on Soldano/Caswell X99)
SOLO 100 CLEAN (based on Soldano SLO-100)
Splawn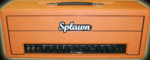 SPAWN NITROUS 1 (based on Splawn Nitro)
SPAWN ROD OD1-1 (based on Splawn Quickrod)
Supro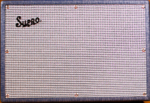 SUPREMO TREM (based on Supro 1964T)
Suhr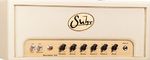 SUHR BADGER 18 (based on Suhr Badger 18)
SUHR BADGER 30 (based on Suhr Badger 30)
Swart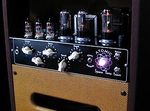 NUCLEAR-TONE (based on Swart Atomic Space Tone)
Trainwreck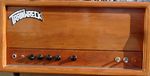 WRECKER EXPRESS (based on Trainwreck Express)
WRECKER LVRPOOL (based on Trainwreck Liverpool)
WRECKER ROCKET (based on Trainwreck Rocket)
Two Rock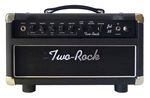 TWO STONE J35 1 (based on Two-Rock Jet 35)
VOX amp models
CLASS-A 15W TB (based on Vox AC15 Top Boost)
CLASS-A 30W (based on Vox AC30HW)